INTERVIEW: Spencer Sutherland Talks 'Selfish' & Songwriting Influences
If you've been selfishly listening to Spencer Sutherland's new single "Selfish," you're not the only one. The unsigned 25-year-old Ohio native independently released his newest single "Selfish" in the beginning of the year, and since then, fans haven't been able to stop streaming it -- but who could blame them.
Spencer dropped his debut single "Heartstrings" back in 2013, and since then, he has kept himself busy writing music, and even opening for artists like Ariana Grande. And this year, aside from dropping his successful single "Selfish," Spencer's talent took him into the Top 5 of the iHeartRadio Rising Star contest.
Musical Beginnings
For Spencer, he can't remember a time when music wasn't a part of his life. "I can't remember there being a time where I wasn't singing around the house," he tells iHeartRadio. But it wasn't until after Spencer graduated high school that he decided to follow his dream and make music his career. He explains:
"I think when I graduated high school, everything got real and it was either go to college -- I'm from Ohio, so everybody in Ohio goes to college -- and then you get married and you have kids. That's what you're supposed to do, [it's] like a mid west thing. And, I looked at the opposite, and I decided to go for music. It was definitely a few years of grinding, but that's around the time where I was like this is what I want to do for the rest of my life. Nothing else. I don't think I would be happy doing anything else."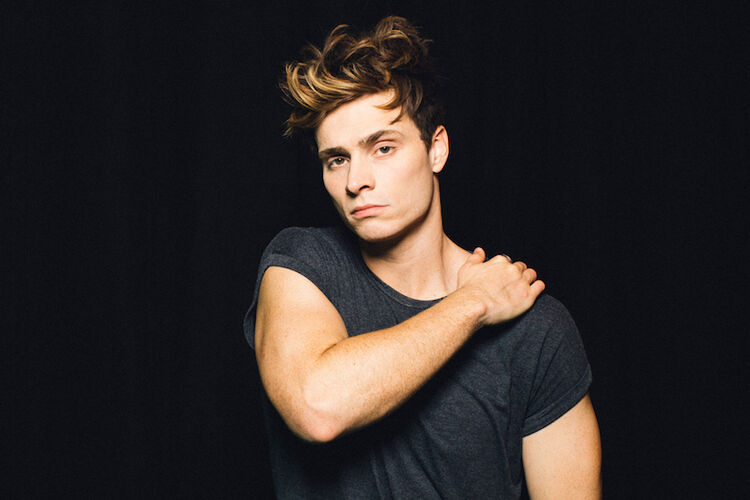 "Selfish"
Spencer has been overwhelmed by the success of his newest single -- from hearing it at his own gym, to seeing how fans are reacting to it in general. He tells us, "I've never had a song that's done this well, and it's really amazingly cool to see people react to it, and people sing along, and friends and fans and family taking videos of it on the radio or at LA Fitness. That's just been amazing."
It's no wonder fans are reacting to "Selfish" in the way that they are. The track is extremely relatable, and was inspired by a real-life feeling for Spencer. He explains:
"'Selfish' is a song that comes from a real place. It's about being with someone and you're so into them that you're selfish of their time, their attention, their affection. You just want all of them all the time, and I think it's a feeling that a lot of people can relate to, and that everyone's been through at some point, early on in the relationship."
Musical Style: "Pop and R&B with a Twist of Soul"
Spencer describes his music as "Pop and R&B with a twist of soul." In fact, he tells us, "Kind of like if Bruno Mars and Justin Timberlake and Marvin Gaye had a love child. That could be me."
Speaking of Bruno Mars, he is among some of the artists that Spencer looks up to for songwriting. He says, "When I first started writing music, I looked up a lot to Bruno Mars, Chris Brown, Gavin DeGraw, just a lot of different people that wrote different genres, and that I'd to take some stuff from the R&B side, and then the soul side, and the pop side, and kind of combine them and make my own thing."