I would say that although my name is not by all means unique, it is, I think, on the low-side of being considered common. Sure I've met Terri's and Terry's but I honestly can name only about five other people I've met with the name "Theresa" or "Teresa."
Before my son was born I toyed with the idea of giving him a name that would stand out from any other, not just in the spelling but in the pronunciation too. I came to my senses though and we decided on a name we had always liked and knew of few others: Steve.
Do you know someone who's name doesn't come easily when trying to say? And to spell it can seem a struggle? Maybe trying to be unique with names can go too far. Studies actually say that's the case!
If your name is hard to pronounce, people will tend to stay away from it and in some cases, completely avoid it.
Have you ever dealt with this in your life?
I found an interesting article about names and you can READ IT HERE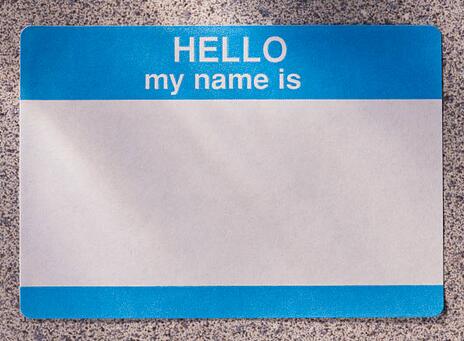 photo credit: Getty Images